Skybound Games is killing it this year and we've got another exciting announcement for you! Skybound Games is teaming up with NMC Studio to bring you an all new vehicular battle royale game called: notmycar! notmycar drops you into a last car standing world of tricked out rides and insane brawls. Do you have what it takes to survive? Wanna be among the first to try out this new release? Head over to notmycar.com today and sign up for the closed beta. You may be able to play it as early as December 8th! Watch the trailer and check out the full press release below.
---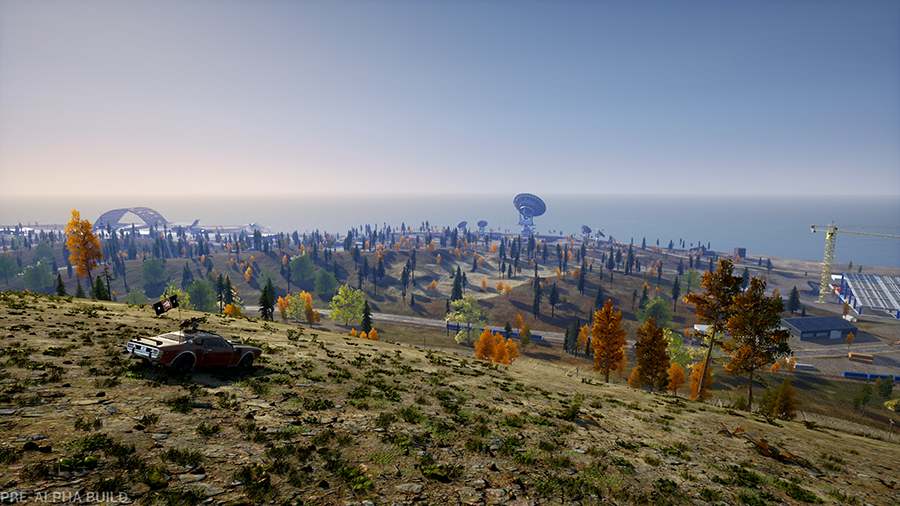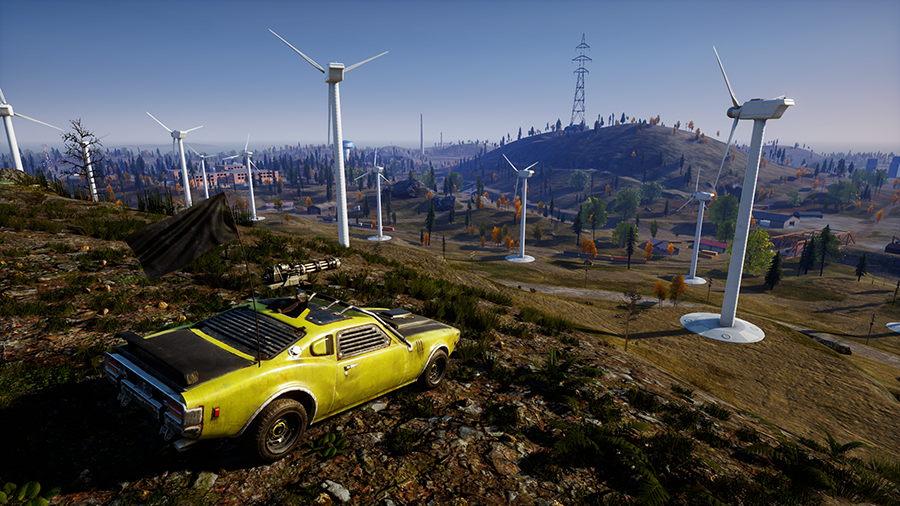 ---
SKYBOUND GAMES IS GEARING UP TO RELEASE notmycar,
A VEHICULAR BATTLE ROYALE GAME, IN PARTNERSHIP WITH NMC STUDIOS
Coming Soon to Steam, notmycar Closed Beta "Test Drive" Weekend Kicks Off December 8th
December 4, 2018 (LOS ANGELES, CA) – Skybound Entertainment's publishing arm Skybound Games today announced a new partnership to bring vehicular battle royale game notmycar (www.notmycar.com) to Steam in 2019. notmycar's Steam "coming soon" page debuts today and includes a bang-up new trailer.
notmycar welcomes players to "Test Drive," the game's first-ever closed beta play session this weekend, from noon to midnight PDT on both December 8th and 9th. A select number of test drivers will be notified that they have been chosen to take the game for a spin after signing up at notmycar.com, which they must do before December 7th at 5pm PDT to participate in this weekend's Test Drive. An FAQ with more detail for players can be found on notmycar.com.
In addition to signing up for the notmycar Test Drive, fans interested in the game should add notmycar to their "wish list" on Steam to be notified of its upcoming launch, as well as sign-up as a Skybound Insider to gain exclusive information about the game's development.
notmycar drops players onto a massive island battleground where they must outlast the competition to become the last car standing. Players equip their autos with brutal weapons and abilities to brawl in a vehicular battle royale. To win, players will need more than a tight ride – cunning, skill, and an arsenal of strategy is needed at the wheel to win the fast-paced, chaotic, tire squealing mayhem that is notmycar.
"Skybound's constant goal is to create quality content for our fans and new fans alike," said Skybound Games CEO Ian Howe. "notmycar is an incredible concept and we're excited to share this Test Drive with our community. Their voice directly effects the products we're going to focus on, so being able to get their feedback at this point is a huge opportunity."
More information relating to the game and its launch will be released in the coming weeks. To follow along and join the notmycar community, fans should follow the game on Twitter.
About Skybound Games:
Skybound Games is a division of Skybound Entertainment that publishes videogames and tabletop games, focusing on unique and exceptional independently developed IP. Skybound Games expanded into the videogames space in 2018, led by CEO Ian Howe. The first two games brought to retail were Slime Rancher and The Long Dark, and titles launching soon include Skullgirls, Death's Gambit, and more.
The tabletop division, led by SVP Shawn Kirkham, includes The Grimm Forest with James Hudson and Druid City Games, Pitchstorm with Ben Kepner, and Superfight and Red Flags with Jack Dire.