Who's ready for some excited new Skybound Games news?! We're headed to PAX Unplugged this weekend (Nov 30th – Dec 2nd) with two BRAND-NEW tabletop games! We've got THE WALKING DEAD: SOMETHING TO FEAR (a competitive card game) and VALOR & VILLAINY: MINIONS OF MORDAK (a roleplaying board game) for you to sink your teeth into for the the first time ever! If you're headed to PAX Unplugged make sure to stop by Skybound Games booth #2349 and try your hand at these new games as well as some of your other Skybound Games favs like PITCHSTORM, SUPERFIGHT and RED FLAGS! Get your first look at the cover art for the games below along with the full press release!
---
SKYBOUND ENTERTAINMENT UNVEILS TWO NEW TABLETOP GAMES: THE WALKING DEAD: SOMETHING TO FEAR AND VALOR & VILLAINY: MINIONS OF MORDAK
Both Games will be Demoed for the First Time at PAX Unplugged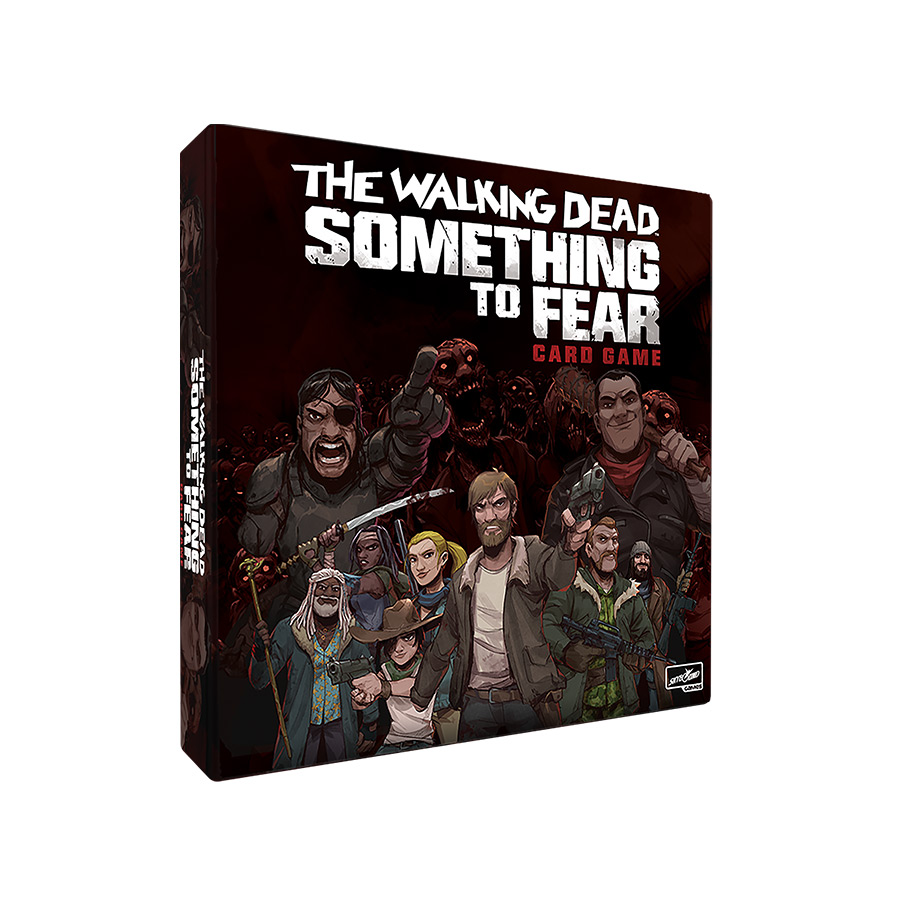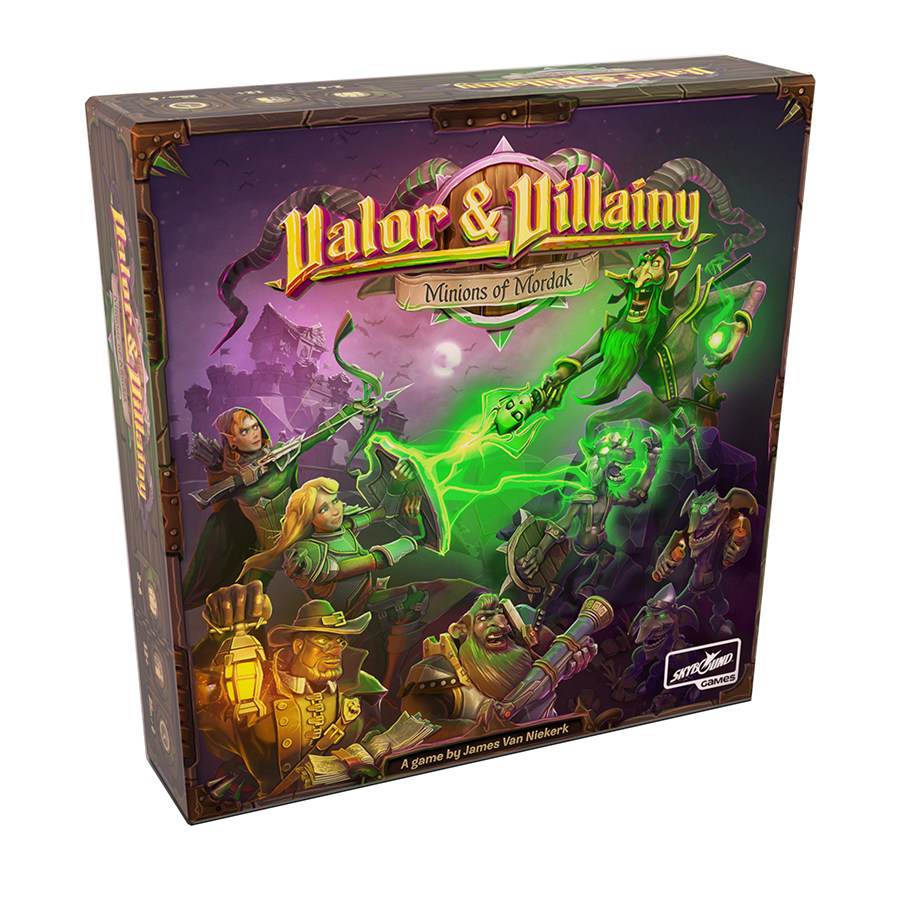 Multiplatform entertainment company Skybound Entertainment will demo The Walking Dead: Something to Fear and Valor & Villainy: Minions of Mordak for the first time ever at PAX Unplugged (Philadelphia, PA November 30 – December 2, 2018). Attendees of the event will be able to demo both games at the Skybound Games booth, #2349.
The Walking Dead: Something to Fear is a 2-5 person competitive card game where players must form uneasy alliances and work together to survive while competing to secure their own position in the group. The game was designed by Derek and Lizzy Funkhouser, with art by Justin Chan. It is set for a retail release in Q1 of 2019.
Valor & Villainy: Minions of Mordak is a 2-6 player roleplaying board game where one player plays as the evil wizard Mordak, while the rest form an alliance of heroes who must stop the scheming wizard. Each game is different due to a random board, minions, and spells. James Van Niekerk designed and illustrated the game, which will be available to back on Kickstarter in Q1 of 2019.
Also new from Skybound Games is Pitchstorm, a party game about pitching movie ideas to the world's worst film executives (aka: your friends). The game is available now on Skybound.com (HERE).
About Skybound Games:
Skybound Games is a division of Skybound Entertainment that publishes videogames and tabletop games, focusing on unique and exceptional independently developed IP. Skybound Games expanded into the videogames space in 2018, led by CEO Ian Howe. The first games brought to retail were Slime Rancher and The Long Dark, and titles launching soon include Skullgirls, Deaths Gambit, and more.
The tabletop division, led by SVP Shawn Kirkham, includes The Grimm Forest with James Hudson and Druid City Games, Pitchstorm with Ben Kepner, and Superfight and Red Flags with Jack Dire.